Students can submit financial aid documents via web case, fax, postal service, or in person when the campus is open.
Documentation can also be sent via mail to 1000 East Main Street Wytheville, VA 24382, fax at (276) 223-4807, in-person at the Crossroads Institute, the Summit, or in the Financial Aid Office located in Bland Hall, Room 221.
For instructions on how to submit documents that can be uploaded through your SIS, go here.
Documents can be submitted via Web Case by following the steps below:
Step 1. Access and sign into your Self Help Portal at mysupport.wcc.vccs.edu.
Step 2. Once you've signed in, click "Create Case" on the top right.
Step 3. You will then see the pop-up window below:
(Image of New Case in Support Center)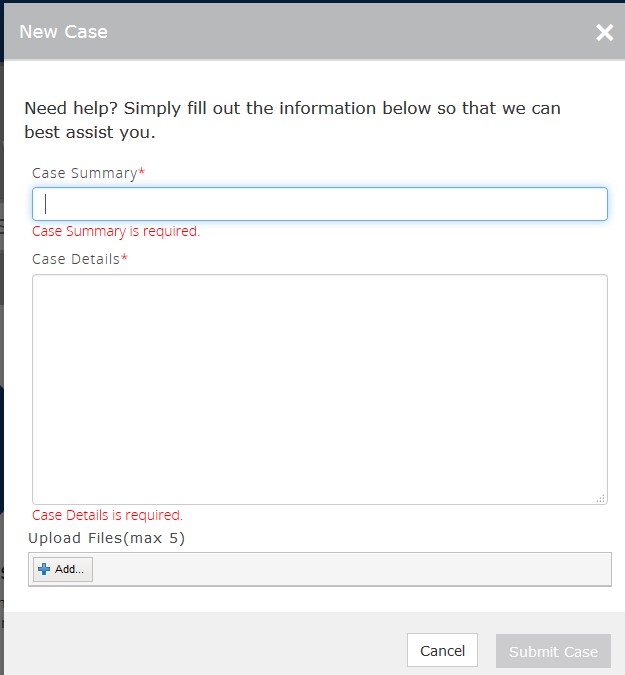 Step 4. Add necessary documents (Maximum of 5 per ticket) and submit for processing.